Emergency Assistance
Call us on +64 9 359 1624 or +60 3 2772 5618
Our email address is nzassistance@travelguard.com
More information about assistance services can be found here.
How to make a Claim
We require a completed claim form to be submitted for all claims. Download a claim form using the button below. You can type information directly into this form and submit it to us electronically using the 'submit by email' button on the final page. Alternatively you can print and return to us by post or you can scan a completed form and email to nztravelclaims@aig.com.
Along with a claim form, you will need to supply supporting documentation. In all cases, you will need to provide evidence relating to how you met the policy eligibility criteria, including a copy of your itinerary showing prepaid return tickets and a credit card statement showing that pre-paid travel expenses were charged to your card*. 
In addition to evidence supporting your eligibility for cover you will also need to supply information relating to the claim itself.
For baggage claims please include receipts or other proof of ownership, and police reports or other documentation demonstrating that you reported the loss to the authorities.
For medical claims please include details of the accident or injury and the costs you have incurred. We may also require supporting evidence from your normal doctor in New Zealand that show the claim is not related to a pre-existing medical condition.
For cancellation claims please include confirmation from your airline or other provider that your bookings were cancelled and whether any refund, partiall or otherwise, was available.
Our claim form does include advice about supporting documentation required for different types of claim however each claim can have its own specific circumstances. Please include any information that you feel is relevant to your case. If the claim form has insufficient space you are welcome to attach a cover letter.
*Airpoints World Cardholders do not need to pay any prepaid expenses using their personal card unless one of the reasons for travel is business related. Please review the policy wording for full details or complete an eligibility questionnaire.
Our Claims Team
Our claims team is committed to providing personal attention and fast and efficient settlement of your claim. We undertake to:
Register your claim within twenty-four hours of receipt.
Assign a Claims Examiner to assess your claim.
Acknowledge your claim by e-mail within twenty-four hours of receiving your electronic claim lodgement.
Pay a covered claim within ten working days of receiving your form and any necessary documentation.
Respond to all telephone enquiries within twenty-four hours and written correspondence within five working days.
Ensure a decision maker is available to respond on need basis.
Purchase Protection and Extended Warranty Claims
Claim forms for Purchase Protection and Extended Warranty are below. Please send completed claim forms to warrantyclaims@aig.com or you can post them to us at: AIG, PO BOX 1745 Shortland St, Auckland 1140.
Feedback and Complaints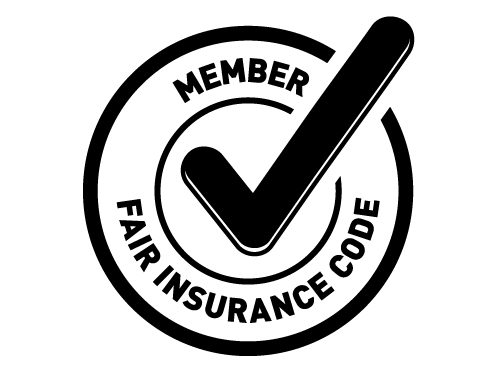 We strive to provide a high standard of service at all times. If you have a concern or complaint, we want to hear from you so that we have the opportunity to make it right. Please read our complaints procedure for more information about the process we follow if you have a complaint.